RCC - Rapha Cycling Club - Pinarello Most 3D Printed TiTanium Headset cap
Designed by Rapha, this is the official RCC Headset Cap which we make exclusively for all RCC members, to order, using the very best materials available and finished to the highest quality standards that you expect from all Rapha products.
The first batch of our amazing new RCC 3D printed TiTanium Pinarello MOST headset caps are ready now.
3D Printed TiTanium Pinarello MOST Headset Cap
Fits either directly on top of the stem or on your MOST spacer
Available in either a natural titanium or grey/black colour
Customised with any design you want
TiTanium Bolt colours – blue, silver, gold or black - with a TORX T20 head
The bolt supplied is 45mm in total length - if you need a shorter one - please let us know
Guaranteed FOREVER!
Available Now!
10/10 5* #TiTanium 3D Printed perfection!
Once we have received your completed order, your custom RCC Headset Cap and Bolt will be produced and posted out to you in just a few days. Please feel free to get in touch at any time, if you have any questions, where we will be delighted to help you 24/7/365.
To date, we have delivered over 1500 customised RCC Headset Caps and have achieved precisely 100% complete customer satisfaction.
Click here for our Pinarello MOST gallery - might inspire you to create your own unique design!
Recommend this product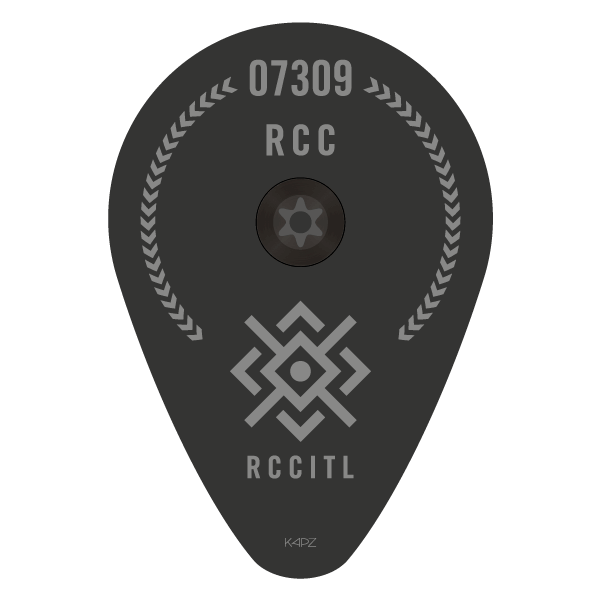 RCC - Rapha Cycling Club - Pinarello Most 3D Printed TiTanium Headset cap
YOU MAY ALSO BE INTERESTED IN . . .