Colnago TiTanium Integrated Headset Cap
ANY DESIGN YOU WANT - on your custom TiTanium Colnago Headset Cap!
Created especially for the Colnago Integrated Stem, now standard on some Colnago's - the SR9 system in particular.
The Colnago KAPZ Headset Cap is beautifully crafted from solid TiTanium and comes in a choice of silver, black (PVD) or gold (TiN). This amazing cap comes complete with a TiTanium bolt too.
Any custom design you can imagine, deep etched into the cap which will last forever.
ANY design can be created, with any combination of these deep-etched colours including, grey (standard), gold, blue, silver of rainbownium (recommended) which is absolutely stunning! 
We can even do a design with all colours at the same time!
Just talk to us and let us know what design you would like and we will get it done.
Click here for our Colnago Gallery - which might inspire you to create your own unique design!
Recommend this product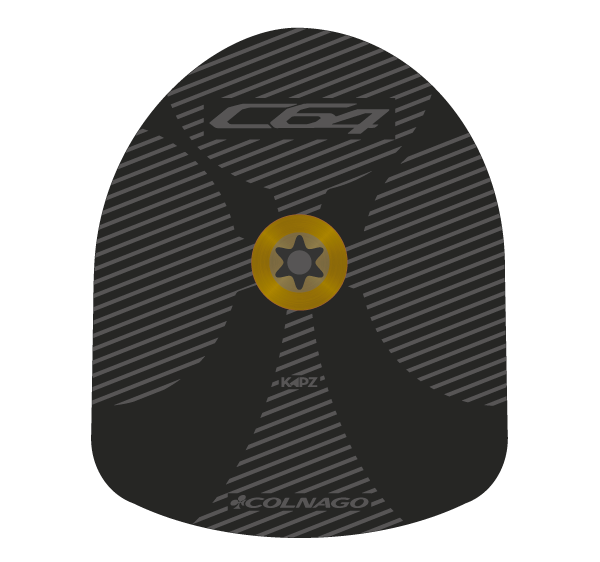 Colnago TiTanium Integrated Headset Cap