RCC - Rapha Cycling Club - TiTanium DogTags
Designed by Rapha, this is the official RCC Headset Cap which we make exclusively for all RCC members, to order, using the very best materials available and finished to the highest quality standards that you expect from all Rapha products.
Our amazing custom dogtags are now available in an RCC design, complete with your RCC membership number and your chapter PLUS on the reverse, you can have any design you want etched into the back too.
You could have In Case Of Emergency details, a motivational slogan, your football team, an image of your favourite pet or anything else you want.
beautifully carved from solid TiTanium
etched either single or double-sided
available in a natural titanium colour
the etching can be in grey, blue, gold or rainbownium
The second side can be customised with any design you want
arrives complete with a stainless steel necklace approx 70cm long
Guaranteed FOREVER!
All of our products are made by us, by hand right here in Great Britain and delivered all over the world. 
We look forward to delivering your personal RCC Headset Cap to you.
Recommend this product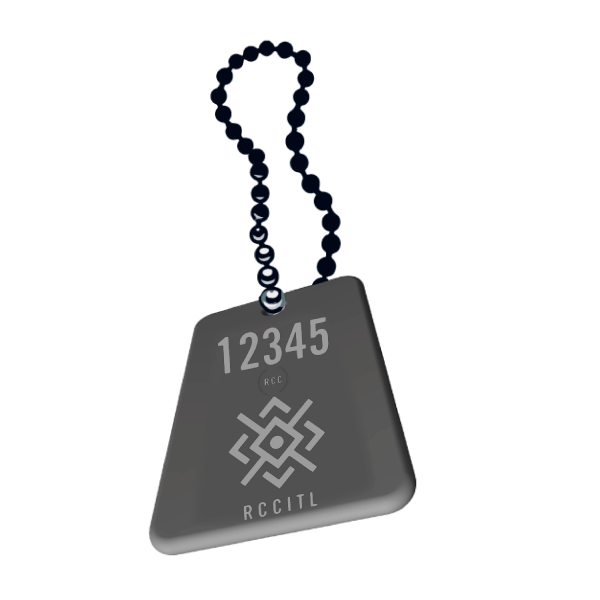 RCC - Rapha Cycling Club - TiTanium DogTags
YOU MAY ALSO BE INTERESTED IN . . .