Engraved Headset Caps
Engraved headset caps, with the right design, are in our opinion the best quality product money can buy!
We can do text, text and an image/icon, an icon - basically ANYTHING you want - we can even fill parts of the design with paint, to add a splash of colour - but our favourite is to leave the engraving super shiny silver!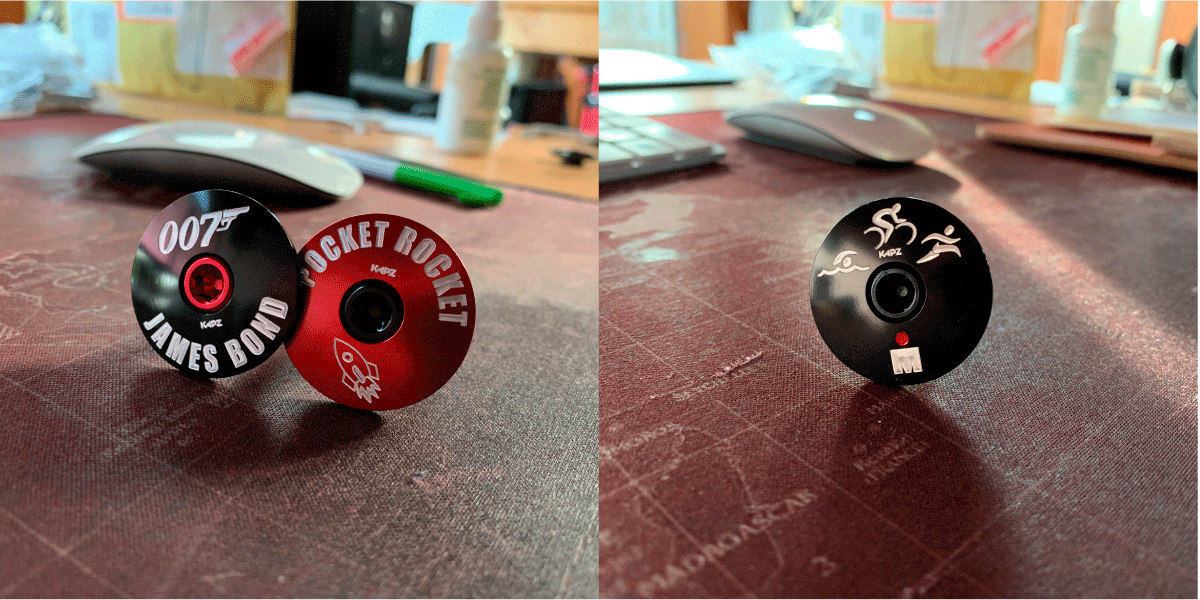 Customise your very own traditionally engraved headset caps here - any design/any text/any logos you want - all produced in-house at KAPZ HQ.
if you cannot find what you are looking for - we can make ANY design you want - just get in touch and we will sort it out for you!
PLEASE NOTE: as of 23.03.2020, we will not be offering colour filling on engraved headset caps. All the engravings will be left bright, shiny silver - which is beautiful. If you do need something with colour, please get in touch with us before ordering OR order a Full Colour Cap - then you can have any colours you want.