Bulk Order Prices
Clubs - Shops - Teams - Events - Groups & Cycling Buddies
For orders of 10+ KAPZ products, we have a different pricing structure. The prices shown are in UK GBP POUNDS and include, design, production, a matching bolt (headset caps) PLUS the customisation of each product around a common design theme - riders name, slogan etc - there is an extra charge for delivery and ur minimum order is just 1 product.
Production time is usually just a few days.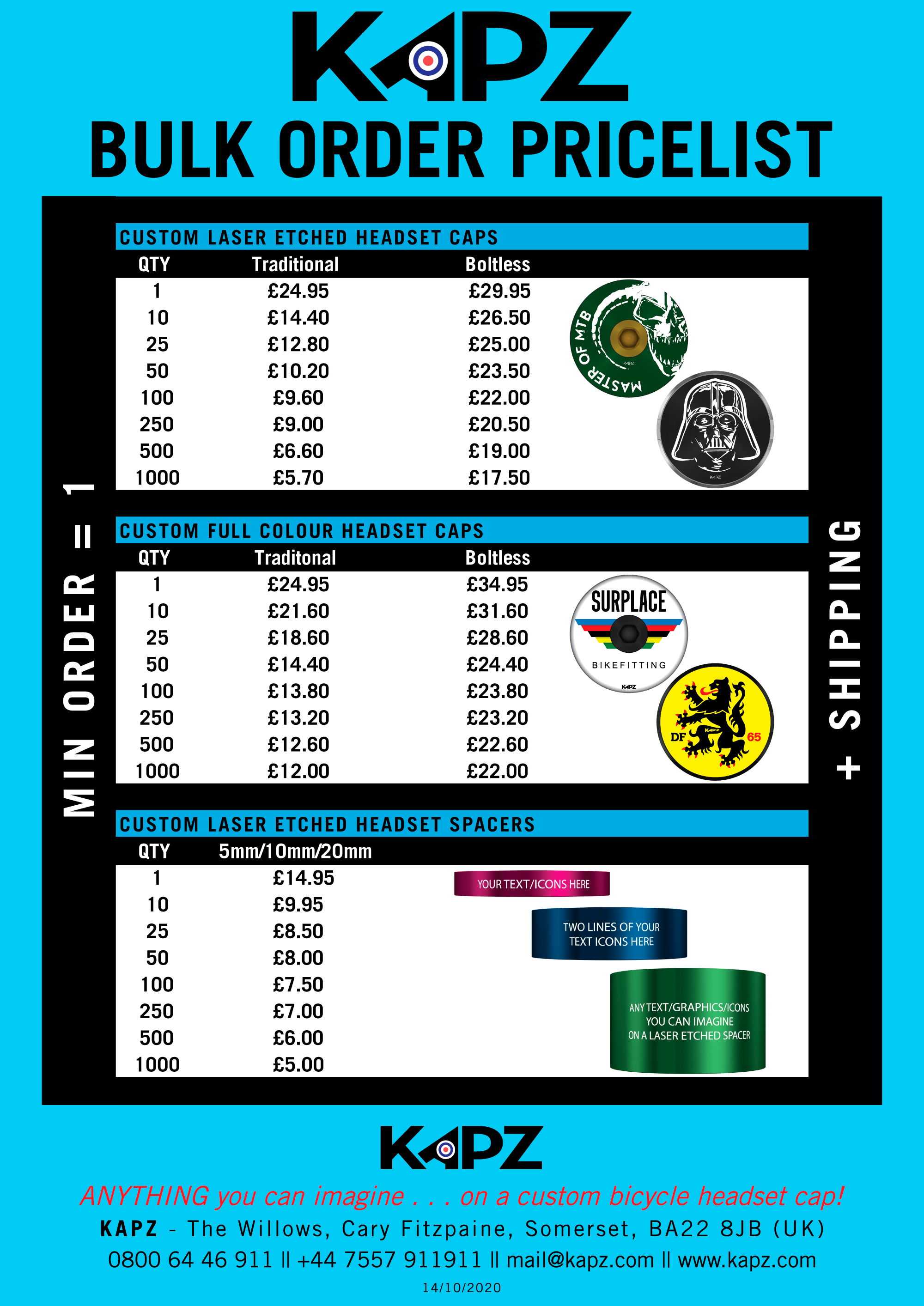 If you need any help/advice - simply get in touch!