Compression or Integrated Caps
We have devised a compression (or integrated) cap replacement so that you can get any KAPZ design you want on your bicycle as quickly and as simply as possible.
Compression - Integrated Headset Cap Product Page
Our compression caps will fit any bicycle with an all in one integrated/compression headset cap - usually made by FSA and standard fit on some Cannondale and some Bianchi Bicycles - as well as various others too.
The cap itself will ALWAYS be 32mm in diameter but the fitting thread underneath is either 12mm or 15mm, we make both sizes and you will have to measure that thread/hole underneath the cap, yourself please.
The current compression/integrated headset cap on your bicycle might look like one of these. It just screws into your stem until it is tight and there is no way to orientate it, The hex key (usually 5mm) is integrated into the cap itself, there is no separate bolt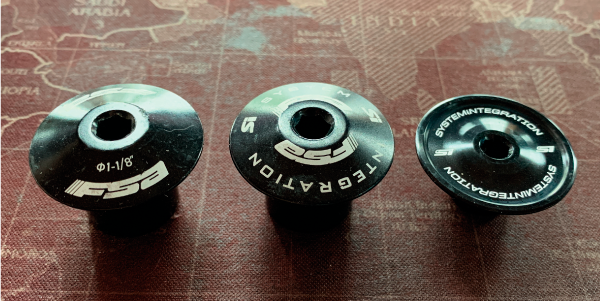 Underneath, it probably looks like one of these . . .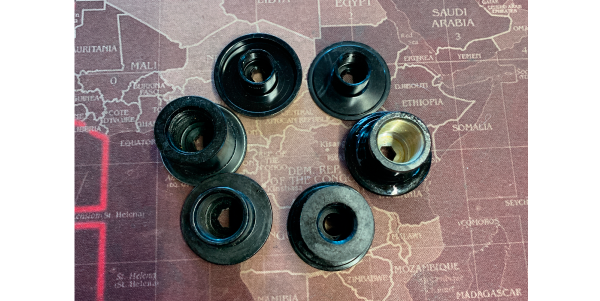 You will need to measure the diameter of the thread on the back of your compression/integrated cap - it will be either 12mm or 15mm. If you can remove the expander from inside the fork (with either a 4mm or 5mm hex key) it might be easier to measure the silver thread once off the bike.
Measuring the hole in the bottom of the cap . . .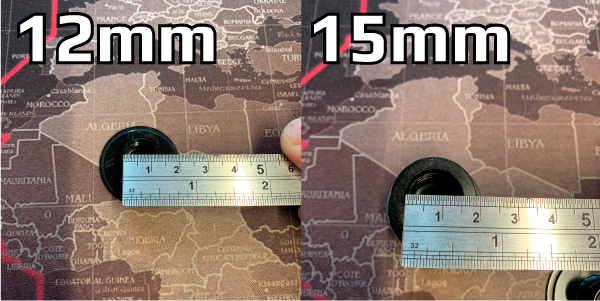 Measuring the thread on top of the fork expander . . . it will be either 12mm or 15mm in diameter . . .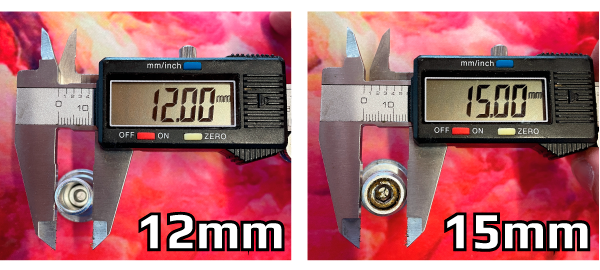 Once you have this measurement - and its only one or the other, you can then order any compression cap we make - they are available in either laser etched, full colour, engraved or even titanium finishes without the restriction of the bolt in the middle (as its hidden) and we supply everything you need to quickly and easily replace your current compression/integrated cap.
It's such a neat solution, I have even fitted one to my best bike :-) the design possibilities are endless!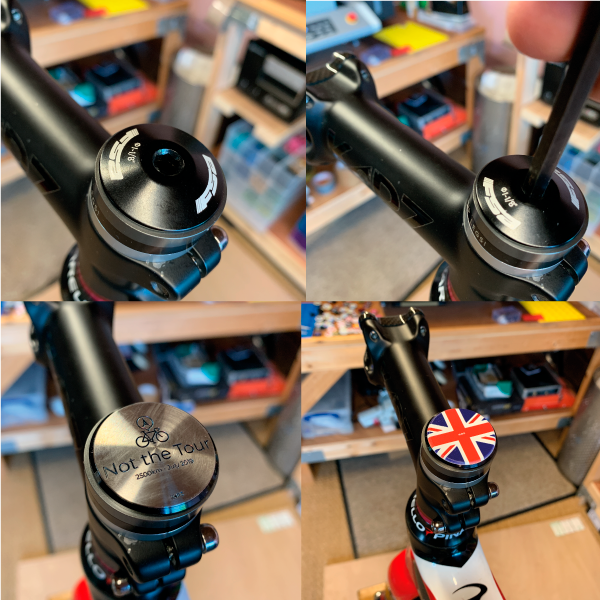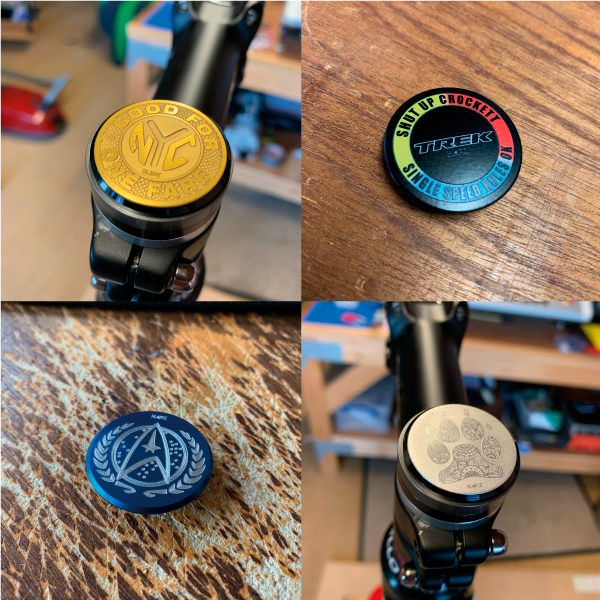 If you get stuck - just get in touch and we will do our very best to help you.