RCC - Rapha Cycling Club - Canyon Aeroad Stealth Headset Cap
Designed by Rapha, this is the official RCC Headset Cap which we make exclusively for all RCC members, to order, using the very best materials available and finished to the highest quality standards that you expect from all Rapha products.
We have manufactured our own billet aluminium KAPZ Canyon Headset Cap – it fits the Canyon Aero System perfectly and comes in a matt finish WITHOUT the Canyon logo at the bottom = more space for your own design . . . and it looks amazing – of course!
We also now make our own Stainless Steel Bolts – a silver one comes as standard, but you can also choose a black or a gold bolt too.
Our stunning RCC Canyon Aeroad Laser Etched Headset Cap includes your personal membership number, the symbol of your RCC Chapter in the iconic RCC design.
STEALTH Canyon Aeroad HEADSET CAP SPECS . . .
Colour = textured black
Size = Standard Canyon Aeroad Spec
Material = aerospace grade aluminium alloy
Shape = domed & aero
Deep Etching = matt black
BOLT SPECS . . .
Same dimensions as the standard Canyon M4 Bolt
Total Length = 50mm
Thread Size = M4
Head = T20 Torx key
Materials = stainless steel
Once we have received your completed order, your custom RCC Headset Cap and Bolt will be produced and posted out to you in just a few days. Please feel free to get in touch at any time, if you have any questions, where we will be delighted to help you 24/7/365.
To date, we have delivered over 1500 customised RCC Headset Caps and have achieved precisely 100% complete customer satisfaction.
NOTE – all stealth caps can take up to 10 weeks to produce as they go through several on/off-site processes to complete!
Recommend this product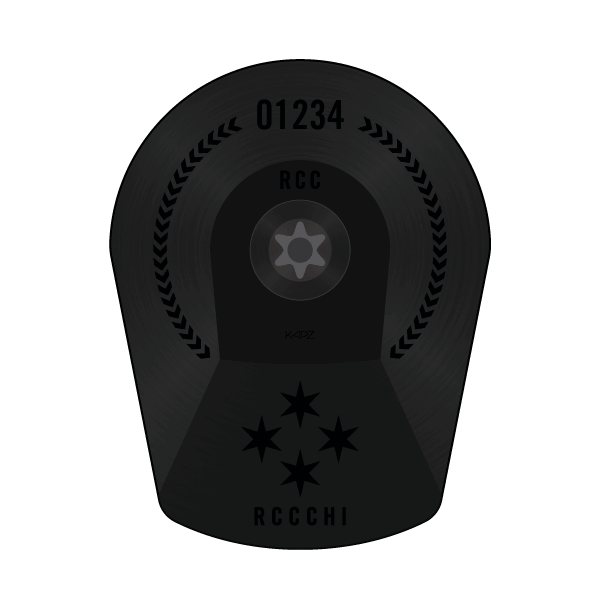 RCC - Rapha Cycling Club - Canyon Aeroad Stealth Headset Cap
YOU MAY ALSO BE INTERESTED IN . . .