KAPZ TiTanium Dog Tag
AMAZING KAPZ DOGTAGS - GUARANTEED FOREVER!!!
Carved from a solid piece of titanium and embellished with your own choice of text and/or logos, we have created a beautiful piece of modern jewellery that can comfortably be worn at all times, in any situation, with any attire that takes your fancy.
It will last FOREVER!
Etched using our unique process, creating a stunning, highly detailed piece of everyday modern jewellery that has been crafted from the finest materials available.
We aim for a rainbownium type finish - but the colours can vary slightly depending on the size of each element of your chosen design - but in any case will be etched deep into the titanium and will be stunning.
Full one-sided personalisation is standard with an option for double-sided customisation. We can etch any portion of the dog tag or even the whole of it, with any design you want.
What would you have?
ICE - in case of emergency
a graphic
a special message
a special keepsake
motivational messages
a marque of achievement 
your personal mantra
the possibilities are truly endless!
Recommend this product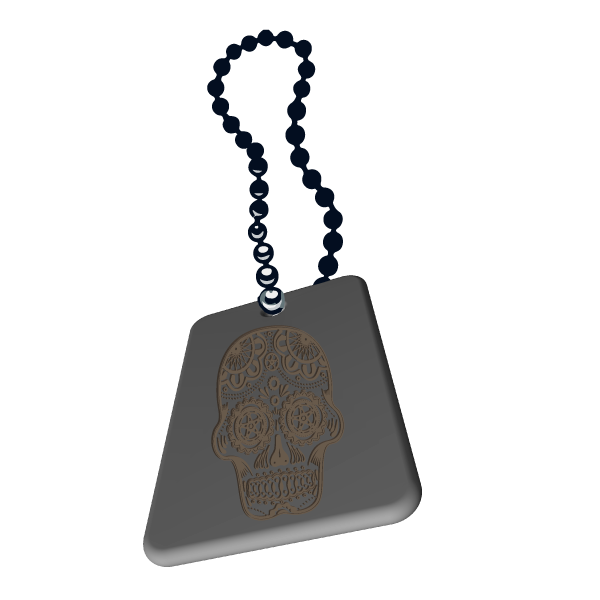 KAPZ TiTanium Dog Tag