MARK CAVENDISH - TiTanium Masterpiece
CONGRATULATIONS MARK CAVENDISH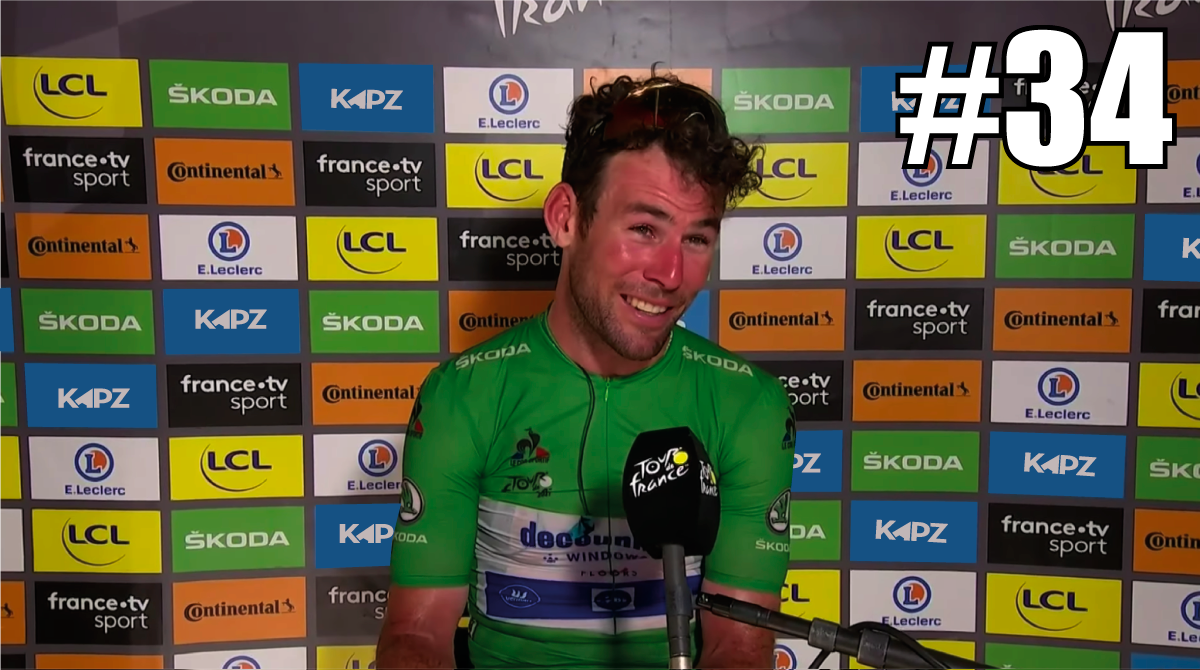 (this photo was taken in 2021, when Mark won TdF stage #34, equalling the record)
34 is the final number!
To celebrate the peerless, once-in-a-lifetime achievements of Mark Cavendish, now having equalled the most number of Tour de France stages in history while also becoming the Tour's greatest ever sprinter, we are delighted to produce this beautiful titanium, 3-colour, deep etched headset cap and bolt - that is guaranteed to last FOREVER - much like the records Mark Cavendish has set throughout his career.
SPEC
hand-polished, silver titanium, 32mm headset cap
deep etched in 3 colours - grey, gold and rainbownium
matching gold titanium bolt, etched in grey
The cap is hand-polished, Silver TiTanium and the TiTanium bolt is Gold TiN plated. 
Each stage win over the last 15 years is deep-etched into the cap and the bolt is also etched to match his achievement too.
This cap is designed to fit all bicycles with a 1 1/8" (32mm) headset cap system = 99% of all modern bicycles.
We will obviously be making one for Mark himself.
We can also produce the design on a Boltless, GIANT, Canyon or Pinarello headset cap too - any colours you want - all you have to do is get in touch and we will make it happen!
Recommend this product
MARK CAVENDISH - TiTanium Masterpiece