RCC - Rapha Cycling Club - Global Edition - Laser Etched Headset Cap
To celebrate the wonderful and diverse international community that Rapha has created around the world, here is a BRAND NEW and unique RCC Rapha Cycling Club Headset Cap that includes ALL the current RCC chapters on one AMAZING headset cap + your RCC membership number + your chapter + your own custom text/name/slogan too!
"The Global Edition"
Available in a laser-etched finish with any colour cap and bolt combination you can imagine.
IF YOU WANT THIS DESIGN ON A BOLTLESS, GIANT, CANYON, PINARELLO, STEALTH OR TITANIUM HEADSET CAP - just get in touch and we will get it done, just for you.
ALL the design is laser etched in terrific white detail on any colour cap you want!
Our official RCC Headset Cap is made exclusively for all RCC members, to order, using the very best materials available and finished to the highest quality standards that you expect from all Rapha products.
Our Headset Caps and Bolts are made by us, by hand right here in Great Britain and delivered all over the world. 
As standard, all laser etching comes out in a crisp white, finish on top of your chosen cap HOWEVER we now really excited to be able to offer BLACK LASER ETCHING on all designs (which comes out very dark grey) AND we can even combine BOTH black and white laser etching in one design too - all you have to do is pick the options you want and we will get it done.
NOTE - black laser etching cannot be combined with deep laser etching . . . yet! lol
We look forward to delivering your personal RCC Headset Cap to you.
Recommend this product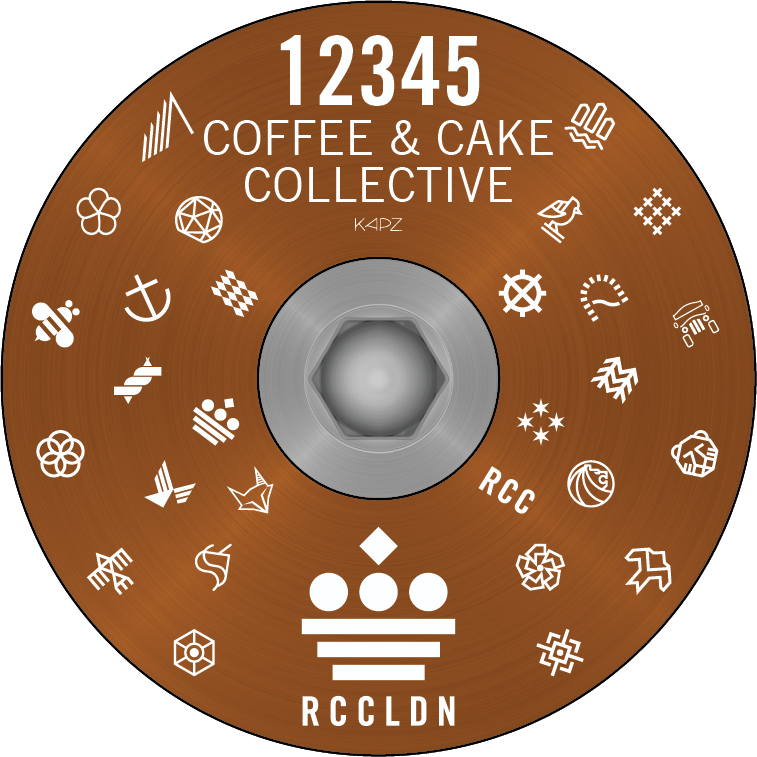 RCC - Rapha Cycling Club - Global Edition - Laser Etched Headset Cap
YOU MAY ALSO BE INTERESTED IN . . .