ULTIMATE TiTanium Headset Cap
A unique full custom design, laser etched, TiTanium, 1 1/8" (32mm), headset cap - your way!
Our TiTanium caps are available in either, silver, black, gold or oil slick.
The etching of your design on this TiTanium cap, will be our BRAND NEW deep etched finish and is available in a choice of one of 4 colours - grey, blue'd, gold/bronze and a red/bluepurple finish we call RAINBOWNIUM - they are all SPECTACULAR!!!
We can also produce your design with all 4 colours at the same time - all in one design too!
Recommend this product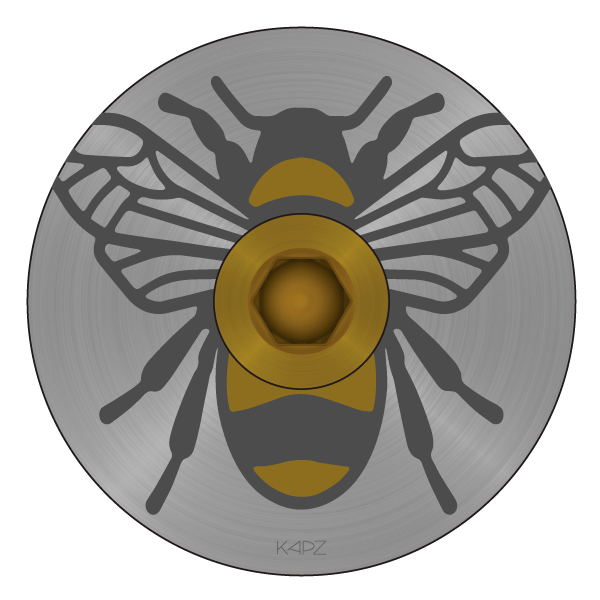 ULTIMATE TiTanium Headset Cap
YOU MAY ALSO BE INTERESTED IN . . .