ULTIMATE TiTanium Headset Cap
A unique full custom design, laser etched, TiTanium, 1 1/8" (32mm), headset cap - your way!
The finish of your design on this titanium cap, will be our BRAND NEW deep etched finish and is available in a choice of one of 4 colours - grey, blue'd, gold and a red/blue finish we call RAINBOWNIUM - they are all SPECTACULAR!!!
We can also produce up to 5 other colours on a TiTanium Cap - depending upon your design wishes.
Recommend this product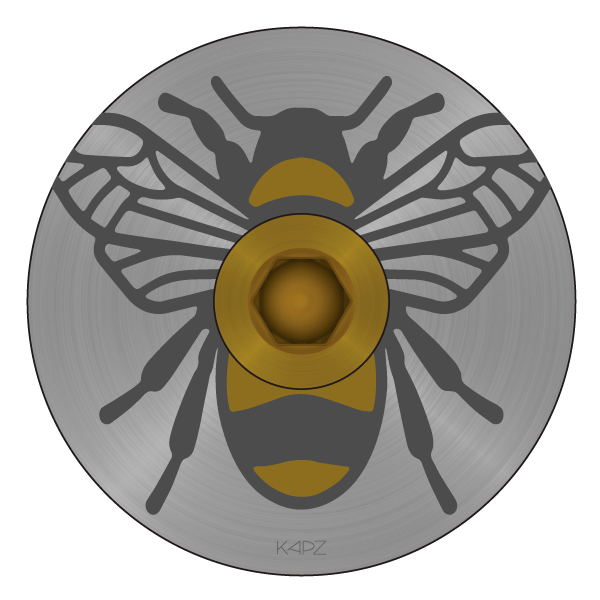 ULTIMATE TiTanium Headset Cap
YOU MAY ALSO BE INTERESTED IN . . .