IF I Dont Make it . . .
Add some important ICE details as well as humour to your bicycle with our new IF I DON'T MAKE IT headset cap.
It's available in any colour combination you want on a 32mm (1 1/8″) headset cap.
All the text will be in CAPITALS and all the laser etching comes out in a crisp white, finish on top of your chosen cap colour.
Recommend this product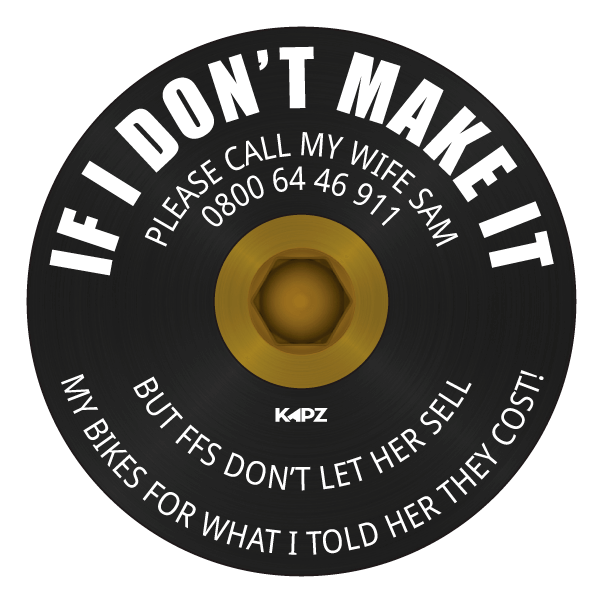 IF I Dont Make it . . .
YOU MAY ALSO BE INTERESTED IN . . .