Richard Taylor KAPZ #PDH
So sad to hear about our buddy Richard Taylor. "Pedal Damn Hard" was his favourite saying and he was an inspiration to everyone. He passed away doing what he loved best, an EPIC cycling effort - probably doing 350 mph up hill, with a resting heart rate! What a great guy.
We have created a cap in his memory - 
32mm (1 1/8") including a black bolt 
35mm (1 1/4") including a silver bolt
We will also make a donation to any cause that his club buddies thinks is appropriate too.
 R.I.P Rick :-( #PDH man!
Recommend this product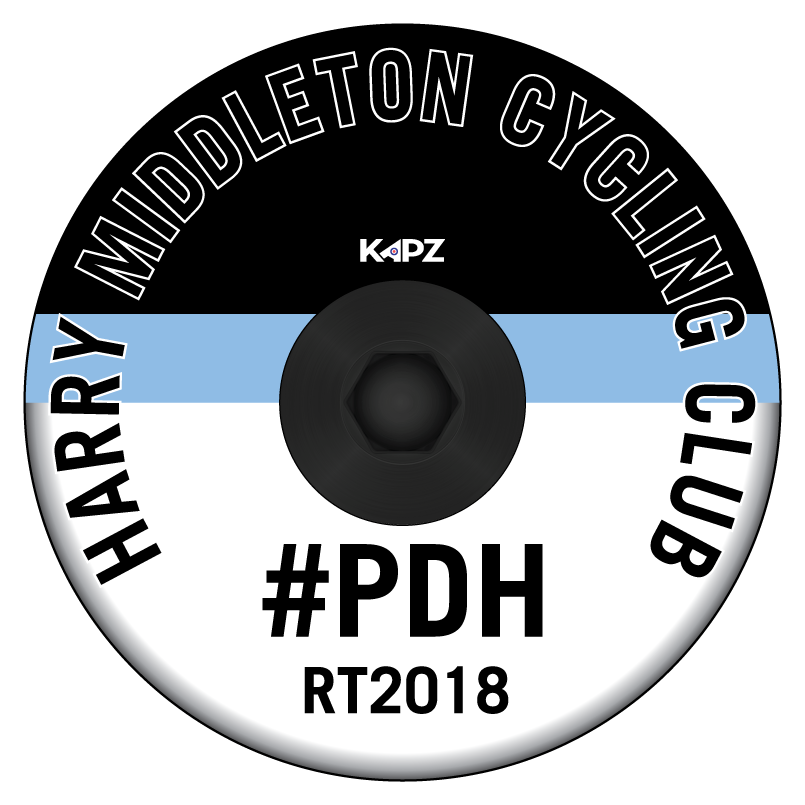 Richard Taylor KAPZ #PDH
YOU MAY ALSO BE INTERESTED IN . . .