Valentino Rossi Engraved Headset Cap
As MASSIVE #MotoGP and #ValentinoRossi fans - we are delighted to offer you your very own ULTIMATE engraved and colour filled Valentino Rossi, headset cap.
Finely engraved and colour filled by hand - it is a work of art - the ultimate KAPZ.
When we travelled to Tavullia in Italy, we delivered the very first one to Rossi via his fanclub HQ in the town. You too can have the same headset cap that Rossi has.
PLEASE NOTE THAT ALL GIUANT AND LOW PRO KAPZ COME ONLY WITH A SILVER STAINLESS STEEL BOLT.
NOTE - all engraved KAPZ are made by hand and can take a little while longer to complete.
Recommend this product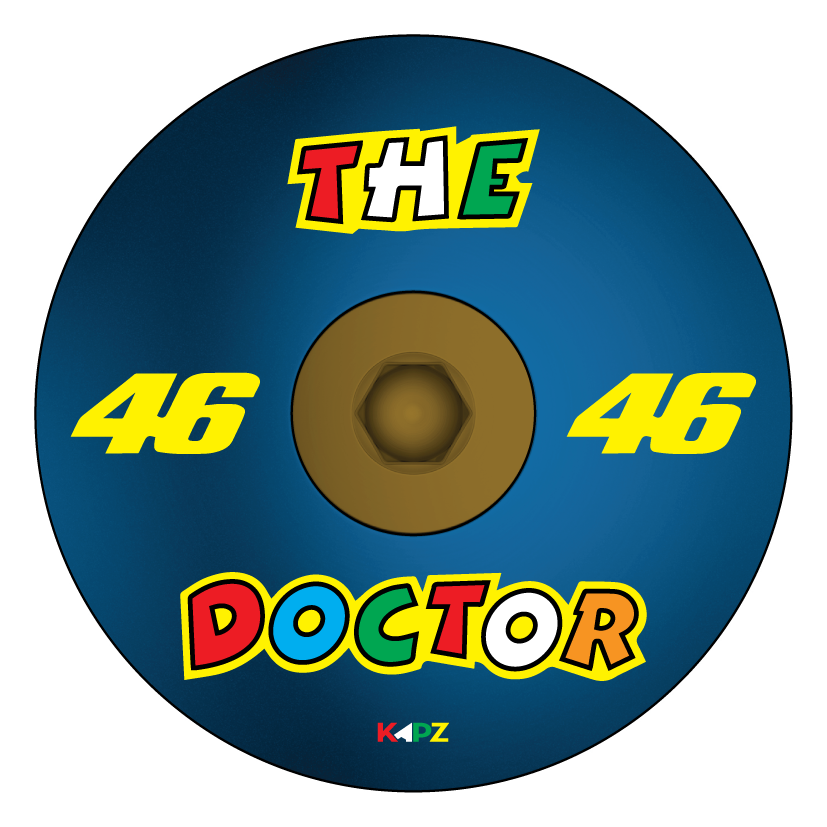 Valentino Rossi Engraved Headset Cap
YOU MAY ALSO BE INTERESTED IN . . .