ULTIMATE BOLTLESS - Laser Etched - Handlebar End Plugs
So here they are - just 200 pairs available - our brand new BOLTLESS handlebar end plugs - a magnificent feat of design and engineering - simple to fit - easy to get whatever you want designed onto them without the restriction of the bolt in the middle.
Based on a tried and tested design and made in Great Britain, you can have your bar ends etched with any text or logos that you choose - weighing in at just 25g per side all in. 
Our HandleBar End Plugs will fit 99% of Road/MTB Bars - if you are unsure, simply use a 1p or 1 EURO coin, if it fits inside your handlebar ends, KAPZ HandleBar End Plugs will also fit! So easy to install.
All laser etching comes out in a crisp white finish on top of your bar ends. On Silver Bar Ends - we can even fill the design, as long as the design contains thin line detail, with black colour fill at no extra cost too.
Tell us what you want or sketch out your design on paper - send it over to us - add some icons or your own file and we will make them just for you!
Price is for a pair of bar ends :-)
Recommend this product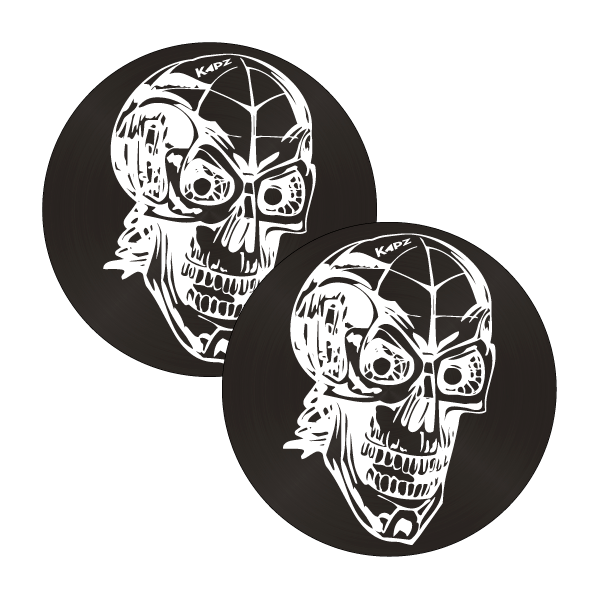 ULTIMATE BOLTLESS - Laser Etched - Handlebar End Plugs
YOU MAY ALSO BE INTERESTED IN . . .