Laser Etched - Handlebar End Plugs
We are absolutely delighted to offer you the only custom bar-ends available anywhere.
Based on a tried and tested design and made in Great Britain, you can have your bar ends etched with any text or logos that you choose - weighing in at just 22g per side all in. 
Our HandleBar End Plugs will fit 99% of Road/MTB Bars - if you are unsure, simply use a 1p or 1 EURO coin, if it fits inside your handlebar ends, KAPZ HandleBar End Plugs will also fit!
All laser etching comes out in a crisp white finish on top of your bar ends.
Tell us or sketch out your design below - add some icons or your own file and we will make them just for you!
Price is for a pair of bar ends :-)
Recommend this product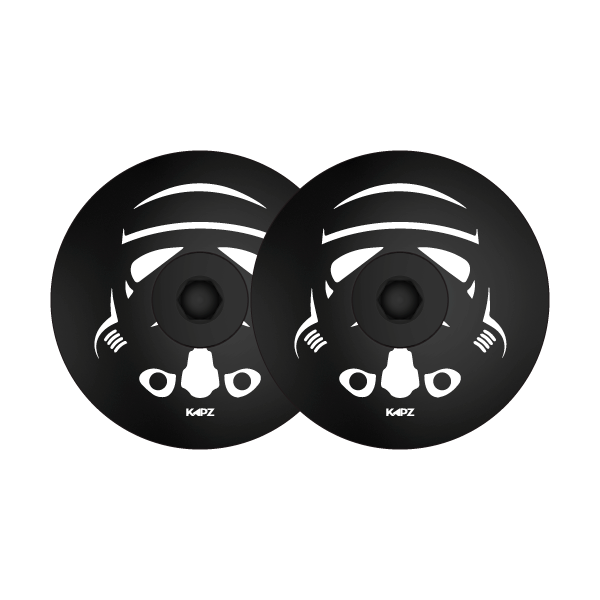 Laser Etched - Handlebar End Plugs
YOU MAY ALSO BE INTERESTED IN . . .