Copper Diamond Engraved Headset Cap
We are now delighted to offer diamond-engraved solid copper headset caps.
Your design can include text and light graphics, diamond engraved into the metal. Diamond Engraving only engraves the outlines of a design, but the finished item is as detailed as you can imagine!
32mm (1 1/8") in size, they are machined to the highest standard and finished in stunning detail and include a bolt of your colour choice too.
If you are at all unsure - simply get in touch and we will do our very best to help create an amazing solid stainless steel headset cap, just for you.
View video
Recommend this product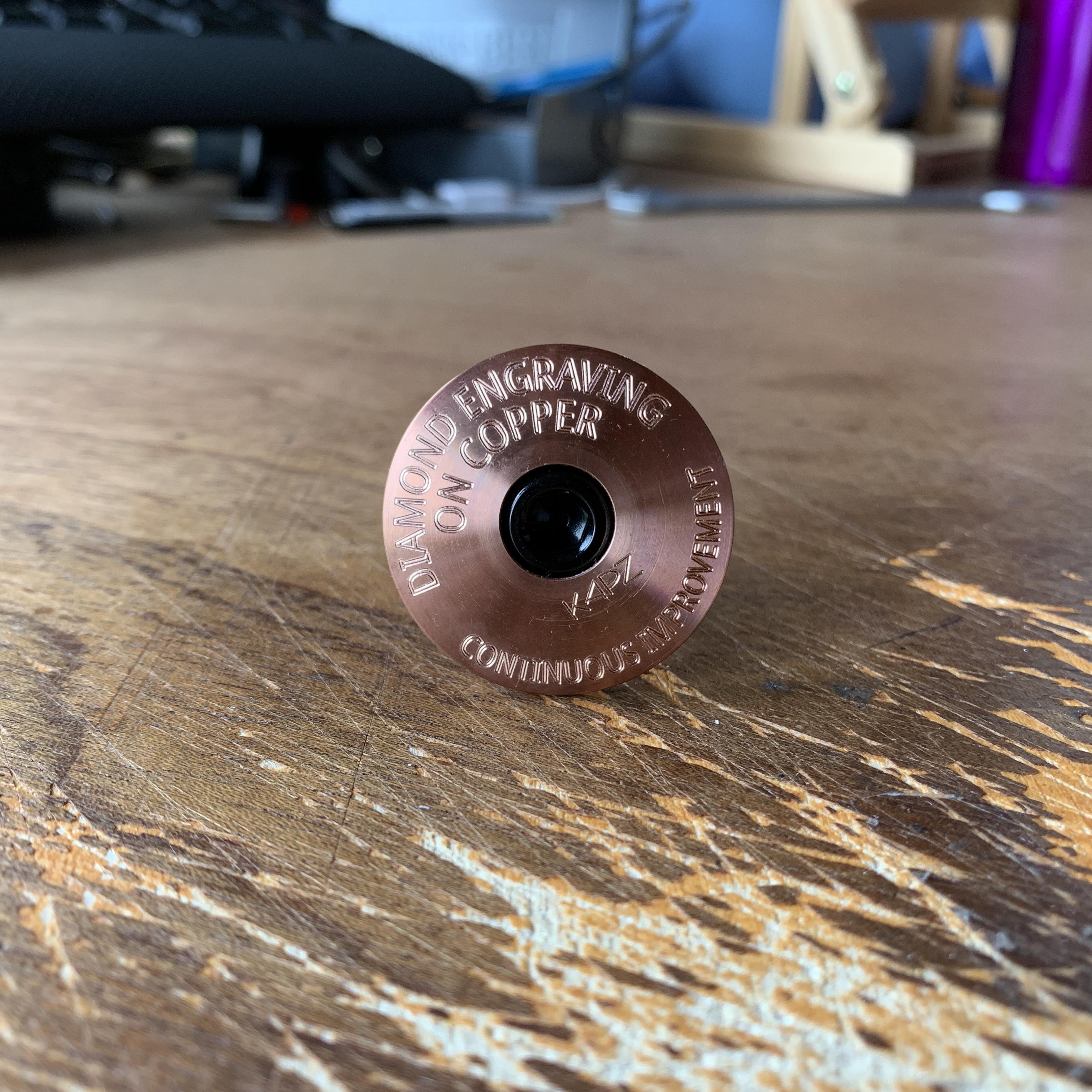 Copper Diamond Engraved Headset Cap
YOU MAY ALSO BE INTERESTED IN . . .