ULTIMATE Laser Etched Headset Cap
Your very own ULTIMATE laser etched full custom design, anodised, 1 1/8" (32mm), headset cap + bolt - ANY design, all done your way!
All our standard headset caps now come with a super strong, silver stainless steel bolt as standard. Other bolt colour/material options are available to suit your design too.
All laser etching comes out in a crisp white,  finish on top of your chosen cap.
Recommend this product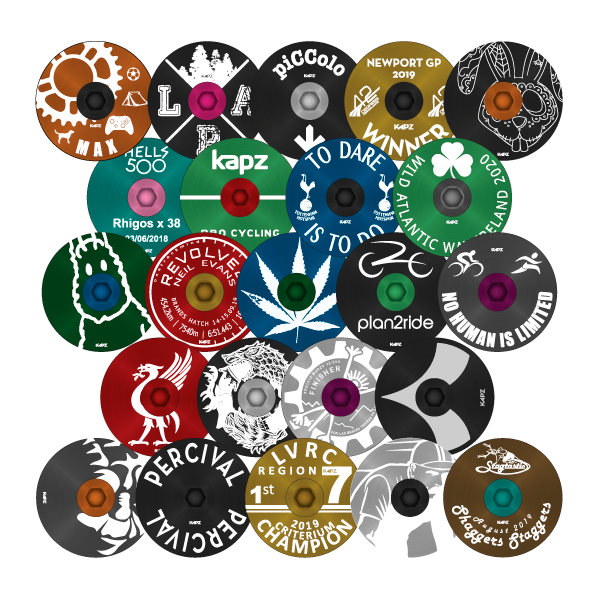 ULTIMATE Laser Etched Headset Cap