ULTIMATE Laser Etched Headset Cap
Your very own ULTIMATE laser etched full custom design, anodised, 1 1/8" (32mm), headset cap + bolt - ANY design, all done your way!
All our standard headset caps now come with a super strong, silver stainless steel bolt as standard. Other bolt colour/material options are available to suit your design too.
As standard, all laser etching comes out in a crisp white, finish on top of your chosen cap HOWEVER we now really excited to be able to offer BLACK LASER ETCHING on all designs (which comes out very dark grey) AND we can even combine BOTH black and white laser etching in one design too - all you have to do is pick the options you want and we will get it done.
AND we now offer an OIL SLICK aluminium cap too!
NOTE - black laser etching cannot be combined with deep laser etching . . . yet! lol
Recommend this product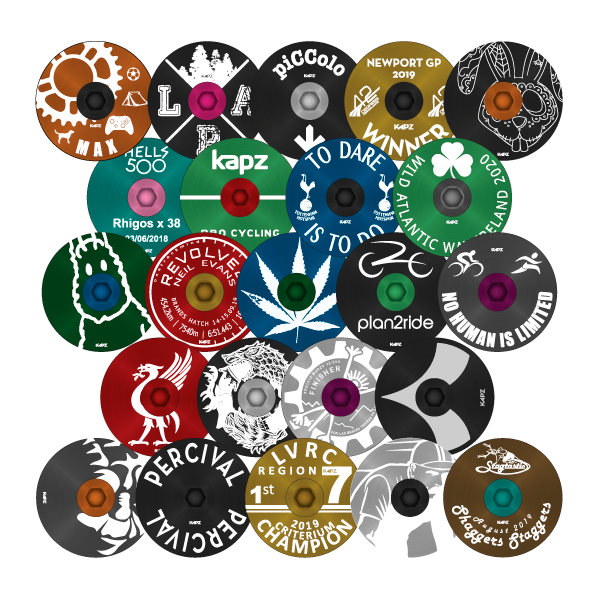 ULTIMATE Laser Etched Headset Cap