Free Ride Factory Headset Cap
Your very own custom-laser-etched, Free Ride Factory Headset Cap and Bolt including any custom text you want!
All laser etching comes out in a crisp white finish on your chosen FRF headset cap which is designed for 1 1/8" (32mm) headset cap systems. 
There is also the option for a 1 1/4" GIANT OD2 fitment (35mm) - the bolt will be silver titanium.
You can even choose your cap and bolt colours too.
Recommend this product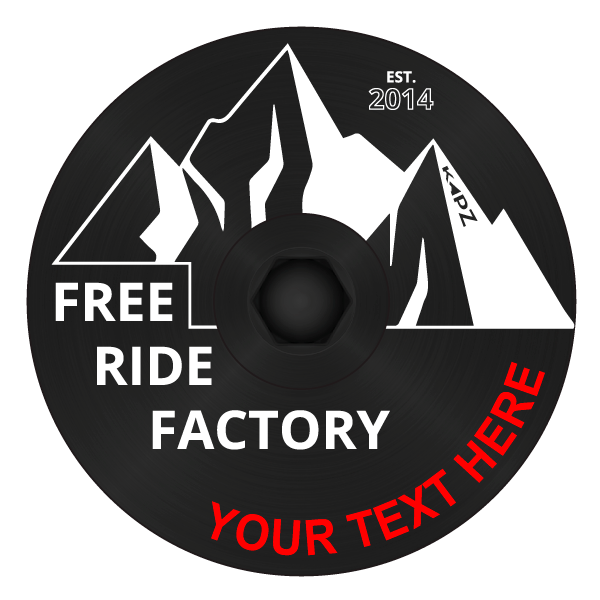 Free Ride Factory Headset Cap