Custom Bicycle Stem Caps
Here is a small range of our most popular headset cap designs that our customers love - ready for you to order - quickly and easily.
These headset caps are 32mm in diameter (1 1/8") and are designed to fit 99% of most modern bicycles. 
We offer them in a range of 14 cap and bolt colours that you can choose too. If you cannot see the design you want, please remember that we can make ANYTHING you want. 
All you have to do is get in touch and we will create the design you want as easy as pie . . . . . . mmmmm pie!
NOTE: all the full colour caps are made on a white headset cap!
Recommend this product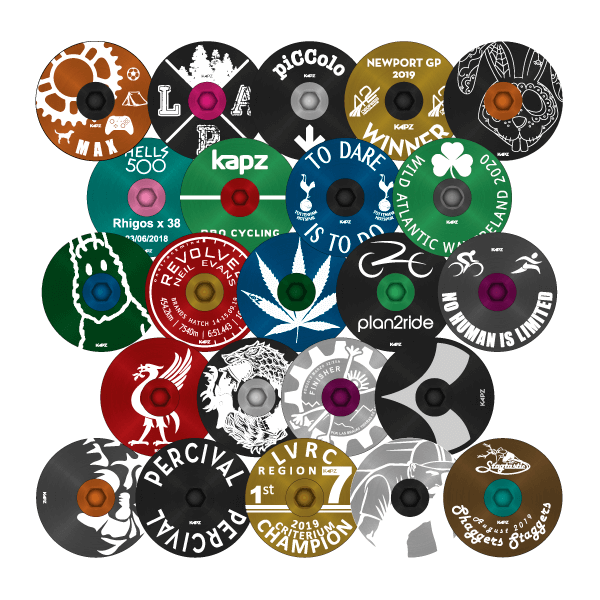 Custom Bicycle Stem Caps
YOU MAY ALSO BE INTERESTED IN . . .