Welcome
WELCOME
hello and welcome to KAPZ - we produce the world's best quality custom bicycle headset caps • minimum order = 1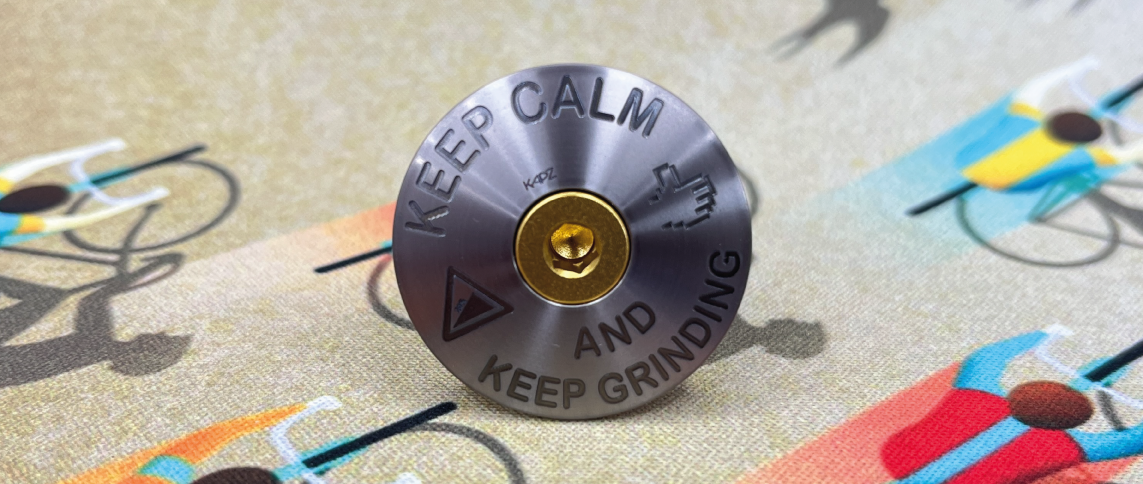 We can make any design you want • any colours • super quick production • will fit 99% of modern bicycles • design is easy • we will do it for you • shipped anywhere on planet earth.
WHICH PRODUCT
All our products are custom-made, just for you, exactly the way you want them made and start from just £9.95 - they are designed to fit 99% of modern bicycles.
Choosing the right one is easy too - you can visit our WHICH PRODUCT page, or just get in touch with us and we will do our very best to help.
DESIGN IS EASY
Design is really easy - you can send us a drawing, you can do a sketch on paper or you can just tell us what you want and we will do all the hard work for you.
CONTACT US
We are around most of the time 24/7/365 . . .
We usually reply straight away - 24/7/365 and certainly withing a few minutes of receiving your message.
PRODUCTION & SHIPPING
Current production time is just 1-3 days on most products and we ship to any location on planet Earth!