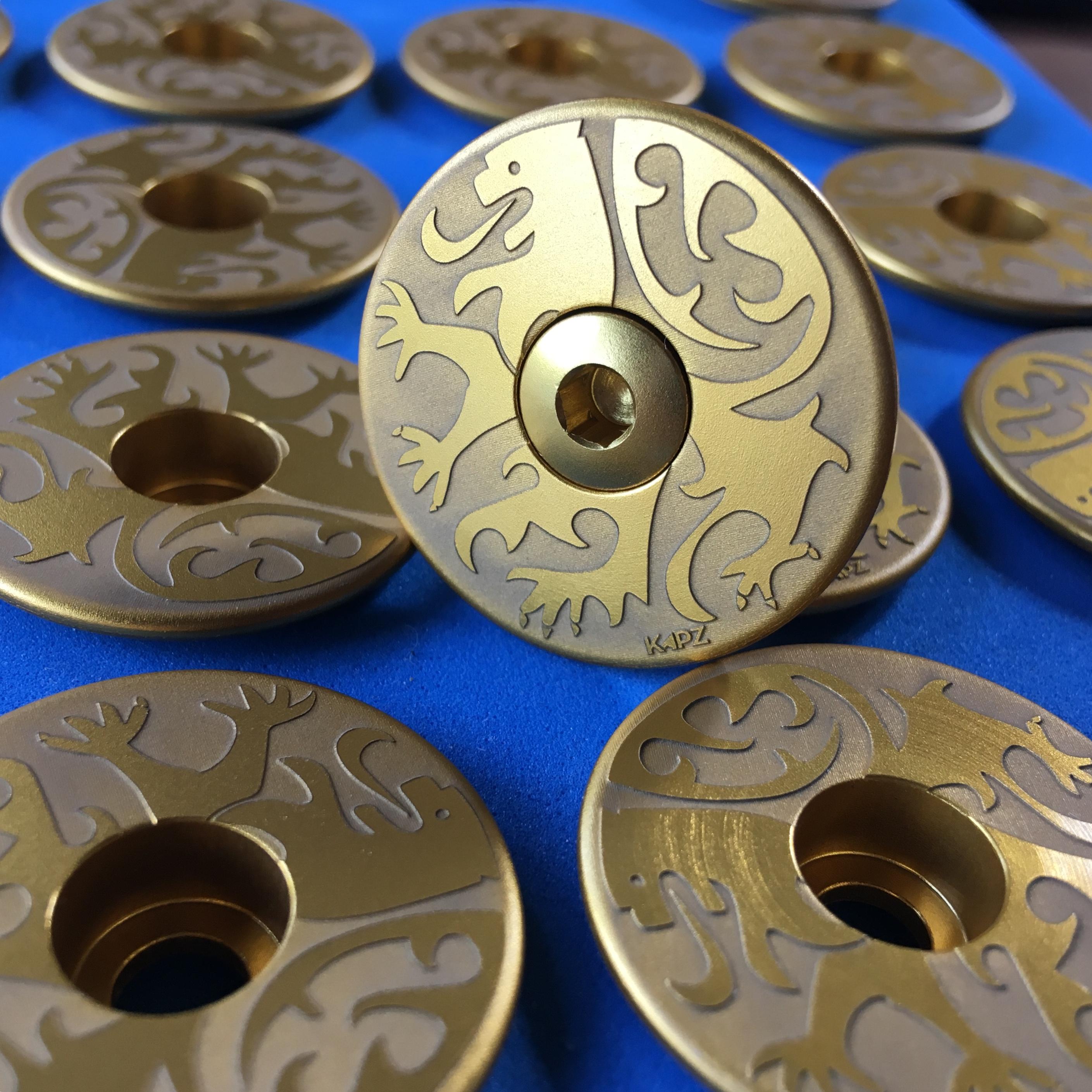 REVERSE ETCHED GOLD FLANDERS LION
An awesome reverse etched Flanders Lion headset cap + gold alloy bolt.
PLEASE NOTE - These caps are in production - will be shipped around the 22nd February. We make them in batches every 4-8 weeks - please be patient or get in touch if you need it urgently.
HEADSET CAP SPECS . . .
Colour = shiny/matt gold combination
Size = 32mm diameter (1 1/8" industry standard)
Material = aerospace grade aluminium alloy
Shape = flat
Extra Info = any standard M6 cap head bolt will fit
BOLT SPECS . . .
Colour = shiny gold
Total Length = 40mm
Thread Size = M6
Head = 4mm hex key
Material = aerospace grade aluminium