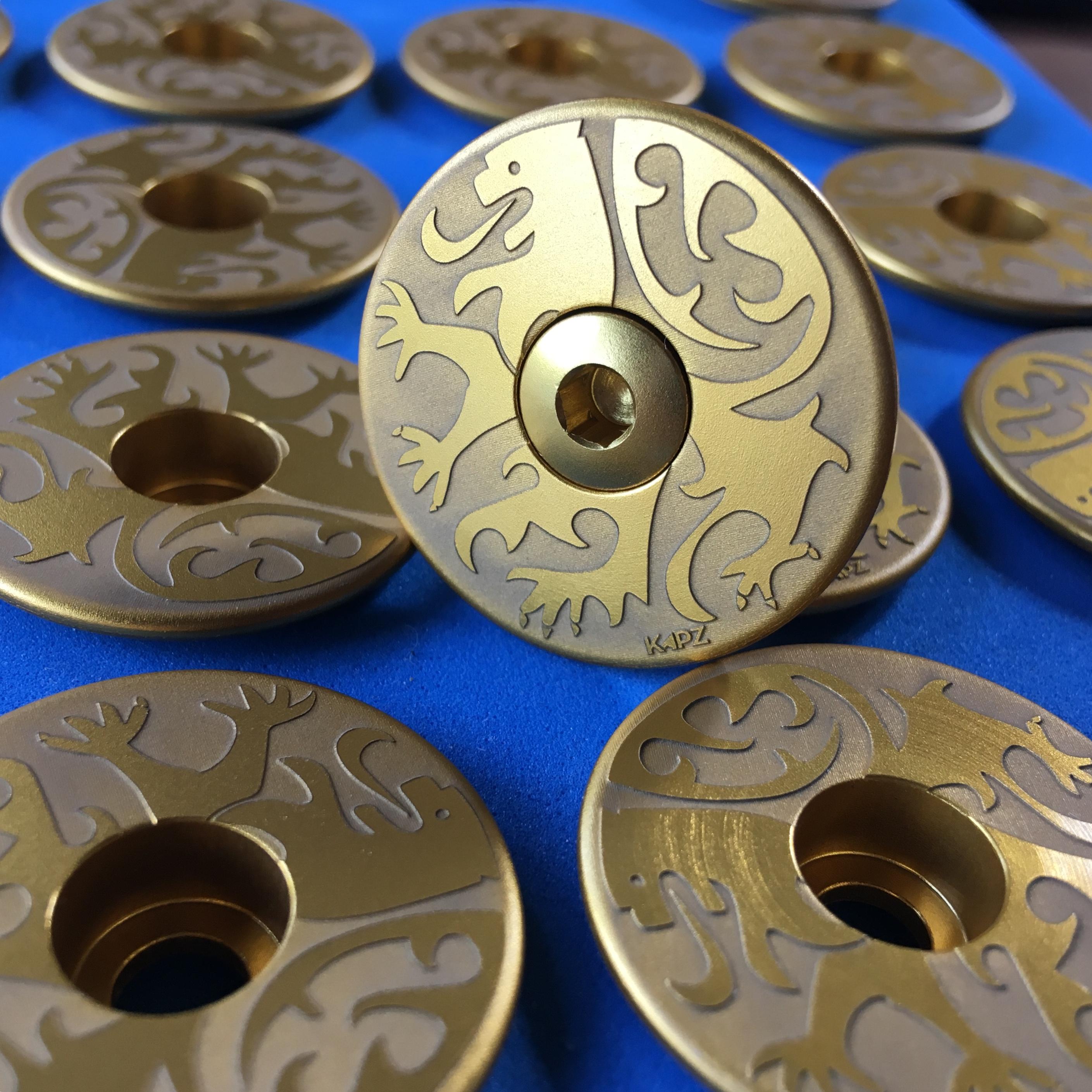 REVERSE ETCHED GOLD FLANDERS LION
An awesome reverse etched Flanders Lion headset cap + gold alloy bolt.
These KAPZ are available to pre-order (the gold sell out quickly) and are currently in production - will be shipping to customers 3rd week in August 2020 - latest!
HEADSET CAP SPECS . . .
Colour = shiny/matt gold combination
Size = 32mm diameter (1 1/8" industry standard)
Material = aerospace grade aluminium alloy
Shape = flat
Extra Info = any standard M6 cap head bolt will fit
BOLT SPECS . . .
Colour = shiny gold
Total Length = 40mm
Thread Size = M6
Head = 4mm hex key
Material = aerospace grade aluminium