RCC - Rapha Cycling Club - GIANT Engraved Headset Cap
Designed by Rapha, this is the official RCC Headset Cap which we make exclusively for all RCC members, to order, using the very best materials available and finished to the highest quality standards that you expect from all Rapha products.
Our stunning RCC GIANT OVERDRIVE Engraved Headset Cap includes your personal membership number, the symbol of your RCC Chapter and a bolt of your colour choice that is designed to fit the cap perfectly.
The standard GIANT Bolt is 24mm long - if you need a different size - please let us know.
Our Headset Caps and Bolts are made by us, by hand right here in Great Britain and delivered all over the world. 
We look forward to delivering your personal RCC Headset Cap to you.
NOTE - all engraved KAPZ are made by hand and can take a little while longer to complete - as at 23rd March 2020 - we have stopped any colour filling for engraved headset caps - so all the finish will be shiny silver. If you have an urgent colour request, please get in touch first or choose a full colour headset cap.
Recommend this product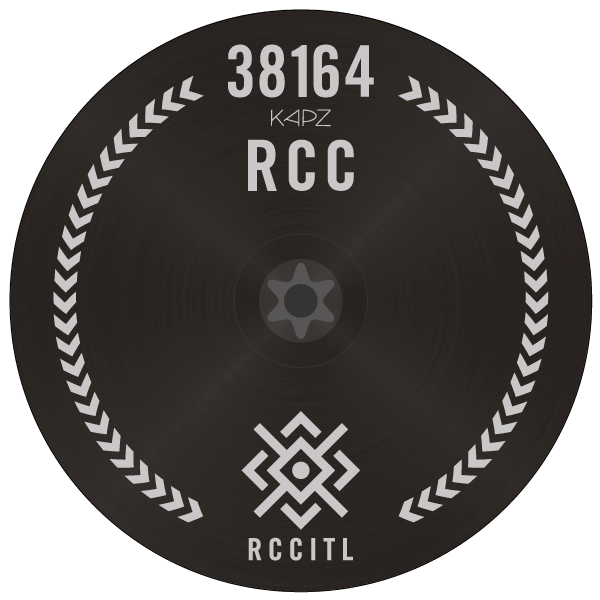 RCC - Rapha Cycling Club - GIANT Engraved Headset Cap
YOU MAY ALSO BE INTERESTED IN . . .