LIVE - Security Spacer - 2mm
NOW LIVE
As an added little piece of security and a deterrent, we can etch the hidden edge of a 2mm headset spacer with any text you want - address - telephone - email - contact details etc
MAX - 100 characters and you can now create it LIVE on-screen too.
Might help to identify you or your bike in the unfortunate event of a theft.
These 1mm spacers are designed for 1 1/8" Headset Systems only and come in a range of bright colours.
Recommend this product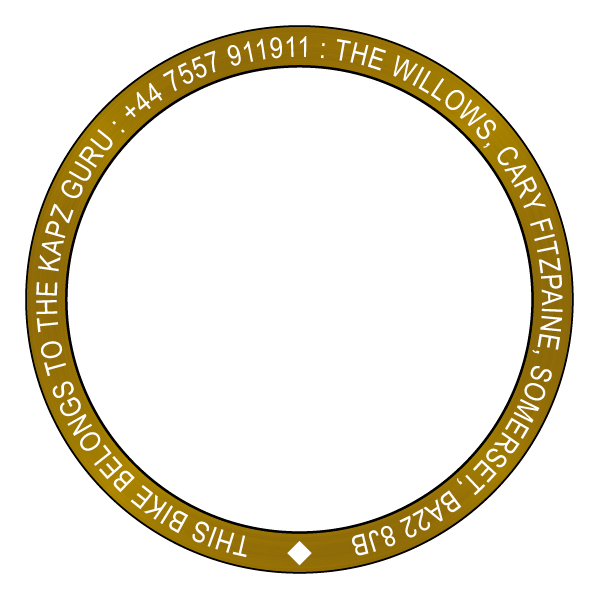 LIVE - Security Spacer - 2mm
YOU MAY ALSO BE INTERESTED IN . . .