Laser Etched - Canyon Aeroad Headset Cap
Your very own KAPZ custom laser etched, Canyon Aeroad, headset cap - your way!
Any design you want.
We have manufactured our own billet aluminium KAPZ Canyon Headset Cap - it fits the Canyon Aero System perfectly and comes in a matt finish WITHOUT the Canyon logo at the bottom = more space for your own design . . . and it looks amazing - of course!
We also now make our own Stainless Steel Bolts - a silver one comes as standard, but you can also choose a black or a gold bolt too.
All laser etching comes out in a crisp white,  finish on top of your cap.
We are waiting to complete new Aeroad Headset cap stock - should be available for delivery at the end of January 2021 - so there will be a shorty delay.
Recommend this product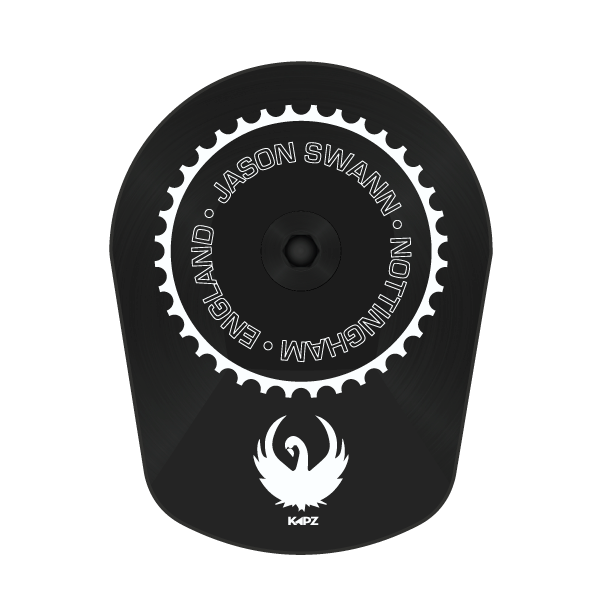 Laser Etched - Canyon Aeroad Headset Cap