KAPZ B2B
Welcome to the KAPZ B2B portal, where our trade customers can view and order their B2B KAPZ products in bulk.
We offer attractive pricing and awesome margin opportunities for all our trade customers - we can also ship your KAPZ to any location on the planet too - minimum order = 100 KAPZ
APPLY
Should you wish to apply for a KAPZ B2B Trade Account, simply click this link . . .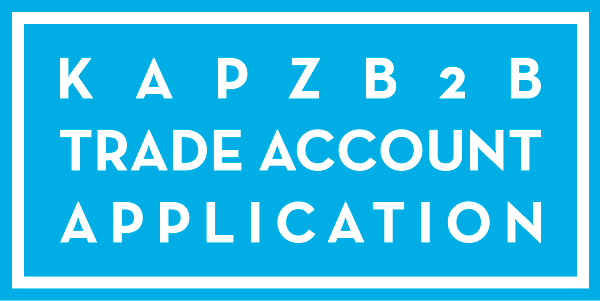 LOGIN
To log in to your KAPZ B2B Trade Account - please click here . . .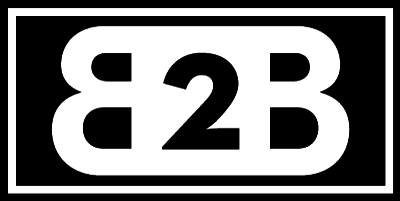 Once you have logged in - you will see this screen - just click on the B2B category, circled in red and you are ready to go!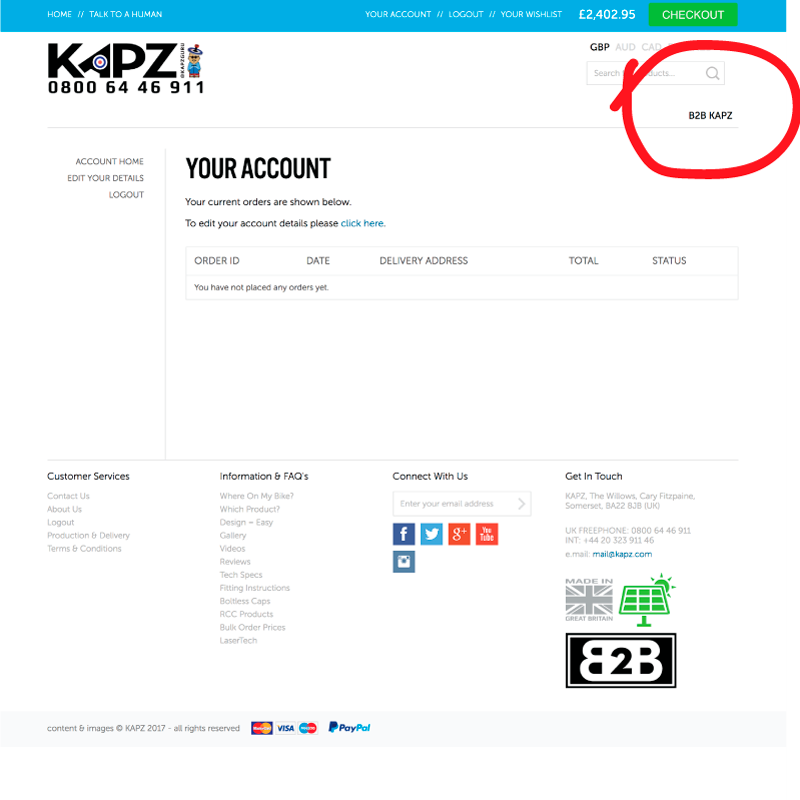 If you need any help - get in touch and we will do our very best to help you!